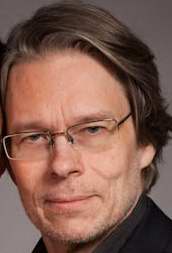 Who am I?
I received my Civ.Ing. (M.Sc.) in Computer Science and Engineering from the Royal Institute of Technology (KTH) in 1992, my Civ.Ek. in Economics and Business Administration from Stockholm University (SU) in 1994, and my Tekn.Dr (Ph.D.) in Computer and Systems Sciences from KTH in 1997. I became Associate Professor (Docent) in 2004 and Full Professor in 2007.

I have more than 20 years experience as an IT and management consultant in industry, designing large systems, some of them nation-wide transaction systems. Quite a few of the systems were electronic commerce systems. I did my military service as a software specialist at the Swedish Military Headquarters (Försvarsstaben). I have worked for companies such as Philips, Shell, and OMX (the Stockholm stock market exchange, now called Nasdaq OMX Nordic).

I have, together with Prof. Love Ekenberg, created the DECIDE Research Group, the leading research network in decision theory and analysis in Scandinavia, and headed it for more than 15 years. I have written over 140 peer-reviewed research papers, books and book chapters on decision making, risk and decision analysis, and decision and optimisation algorithms. Some of the ideas have also been developed as software products (DecideIT and POLA) supported by a patent. They are being marketed by a start-up company (Preference) partly owned by Stockholm University Holding.

Read more in my short CV.


Back to DSV's home page.