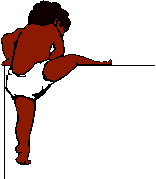 Every minute I learn something from the world. My family members, colleagues and nature are my teachers. Love and Smile are the first things I learned form my mother and father. Then of course I learned how to read and write. How could I write everything, which I learned on this small page?
Anyway, now my pleasure is studying computer security. I have obtained the B.Sc. (Computer Science) from University of Colombo, Sri Lanka in 1998. Then next year I have started my Ph.D. in the area of e-commerce security. After that, I have obtained the degree of Licentiate of Philosophy in Computer and System Sciences on 15th of December 2000 from Stockholm University, Sweden. In general, now I am studying, how to secure e-business over the Internet [More] .
Rather than computer science I would like to study nature and, proud culture and history of my home county, Sri Lanka. So I love beautiful beaches, nice waterfalls, jungles, wild animals, birds and also kind people.